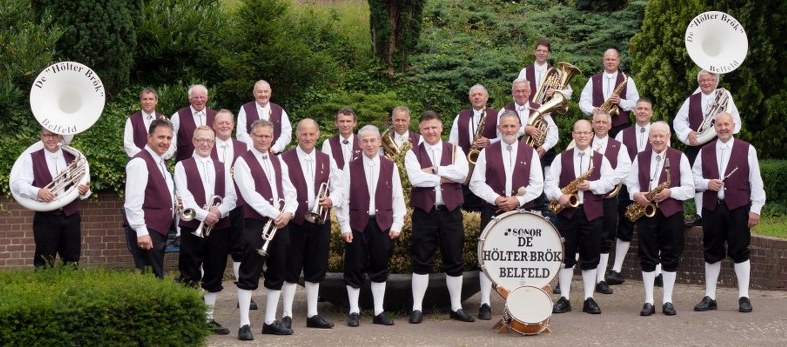 Details
Het bestuur van de Hölter Brök bestaat uit:
Voorzitter:
Geert Gitmans
Pr. Frederikstraat16
5951 BS  Belfeld
077-4753022
Penningmeester:
Michel Metten
Leygraaf 192
5951 GZ  Belfeld
077-4751653
Secretaris:
Theo Heijnen
Julianastraat 34
5951 CH  Belfeld
077-4751709
Algemeen bestuurslid:
Dré Peeters
Leygraaf 58
5951 GV  Belfeld
077-4752684
Tom Schatorie
Leygraaf 72
5951 GW  Belfeld


Details
Contact:
This email address is being protected from spambots. You need JavaScript enabled to view it.
Secretariaat:
Theo Heijnen
Julianastraat 34
5951 CH  Belfeld
06-17816615
Rekeningnummer Hölter Brök: NL24 RABO 0105 4951 74
Details
It's easy to get started creating your website. Knowing some of the basics will help.
What is a Content Management System?
A content management system is software that allows you to create and manage webpages easily by separating the creation of your content from the mechanics required to present it on the web.
In this site, the content is stored in a database. The look and feel are created by a template. Joomla! brings together the template and your content to create web pages.
Logging in
To login to your site use the user name and password that were created as part of the installation process. Once logged-in you will be able to create and edit articles and modify some settings.
Creating an article
Once you are logged-in, a new menu will be visible. To create a new article, click on the "Submit Article" link on that menu.
The new article interface gives you a lot of options, but all you need to do is add a title and put something in the content area. To make it easy to find, set the state to published.
You can edit an existing article by clicking on the edit icon (this only displays to users who have the right to edit).
Template, site settings, and modules
The look and feel of your site is controlled by a template. You can change the site name, background colour, highlights colour and more by editing the template settings. Click the "Template Settings" in the user menu.
The boxes around the main content of the site are called modules. You can modify modules on the current page by moving your cursor to the module and clicking the edit link. Always be sure to save and close any module you edit.
You can change some site settings such as the site name and description by clicking on the "Site Settings" link.
More advanced options for templates, site settings, modules, and more are available in the site administrator.
Site and Administrator
Your site actually has two separate sites. The site (also called the front end) is what visitors to your site will see. The administrator (also called the back end) is only used by people managing your site. You can access the administrator by clicking the "Site Administrator" link on the "User Menu" menu (visible once you login) or by adding /administrator to the end of your domain name. The same user name and password are used for both sites.
Learn more
There is much more to learn about how to use Joomla! to create the web site you envision. You can learn much more at the Joomla! documentation site and on the Joomla! forums.
Details
De Hölter Brök is opgericht op zondag op 30 oktober 1976 in café de Boer en bestaat momenteel uit 24 leden die voor hun plezier een leuk stukje muziek maken.
Daarnaast heeft de Hölter Brök ook nog een klein aantal niet spelende leden die actief bij de vereniging betrokken zijn. 
Voor de oorsprong van de naam van de vereniging moeten we teruggaan naar de tijd dat er in het Belfelds Broek, in de buurt van de streekweg, een beek met een houten brugje was. Als de boeren dan naar hun land gingen zeiden ze "we goan nao de Hölter Brök". 
De Hölter Brök is lid van de KNFM (Koninklijke Federatie van Muziekgezelschappen).